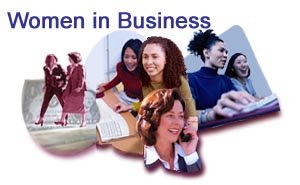 Read our section on Entrepreneurship to find out how to write a business plan, raise capital, launch and grow a new business.
Visit our Columnists Corner where you will find dozens of career and money articles such as: Ten Ways to Find New Clients, Ten Mistakes You Should Avoid When Going Solo and Organizing Your Home Office.
What's MBA worth?
It's no secret that women who have MBA degrees make more money than women who don't. In addition, a study done by Fuqua Business School at Duke University reported that women without an MBA make an average of $6,000 less annually than their male counterparts, but that gender gap shrinks to about $1,000 when women are MBA holders.
Woody Allen once said that success in life is mostly about just showing up. Maybe, but real success is more often the result of hard work, self-improvement, and a well-thought out plan for achieving your goals. Because we spend so much of our time at work, thriving at work makes sense for everybody. Unsatisfying and unfulfilling work can be soul destroying, while thriving at job that's stimulating and fulfilling makes emotional, spiritual, professional, and financial sense. This seminar is designed to help you make the most of your current occupation so you can thrive as much as possible.
Learn how to best prepare yourself for changing jobs, shifting careers, or entering the work force. The MsMoney.com Career section offers tips and solutions.
Top 10 Success Factors – Your Roadmap for Evaluating the Best Home-Based Businesses
Whether you're a mom wanting to earn a little income, a disenfranchised employee wanting out of the rat race, an aging adult concerned about retirement, whatever your reason…you're searching for a legitimate business that will produce income while working from home.
Women are starting their own businesses at twice the rate of men. America's 10.4 million women-owned businesses employ more than 12.8 million people, and generate $1.9 trillion in sales. (2007)

Keep Your Life in Balance
Maintain a healthy perspective on success. Learn the techniques of time management (remember time is money).
Check out our Stress Management Quiz and discover how your health is linked to your wallet.
How Networking Can Increase your Net Worth
To be a successful networker you have to get comfortable introducing yourself to strangers – all the time – everywhere you go.
The Female Finance Factor
Contrary to popular belief, women and money do go hand-in-hand. The current perception is that most women continue to be tentative about managing their finances, either online or off, because historically, men have handled the majority of the family's finances. Not so anymore.
Dealing with the Stresses of Balancing
Professional and Familial Obligations – You can make it easier!
We all wish that we had more time. Life is so stressful these days. Things can be especially difficult if you haven't been able to swing that alternative work arrangement job that you've been dreaming of. If you are spending 50 or so hours away from your home per week you need to find life balance by finding ways to decrease your stress or at least find some ways to live with it! And the motto here is, "just do the best that you can!" Here are some tips:
Resources for Women Business Owners
SCORE has assembled this list of hotlinks to useful Web sites for women entrepreneurs.
Astia – Where Women Innovators Succeed
An organization committed to building women leaders and accelerating the funding and growth of high-potential, high-growth women-led start-ups.
Working Mother Magazine's 100 Best Companies to Work For in 2010
.