Hillary Clinton Attends the MsMoney.com Educational Website Launch
Hillary Clinton attended the MsMoney.com ribbon cutting launch live on TV and broadcast around the country. Watch another video of the round table discussion with Hillary Clinton highlighting Tiffany Joy Basse's comments.
MsMoney.com Website Featured in Top Media
MsMoney.com received great reviews from Business Week, Time Magazine, and USA Today, and was featured in The Wall Street Journal, Forbes and Fortune and other top media listed below. MsMoney.com's timeless educational content is valuable to those seeking to enhance their money skills

"MsMoney.com does a good job of disseminating financial info without being glib or too elementary. We especially liked the online seminar at MsMoney.com. The written material is very detailed and the calculators, quizzes, and other interactive features add a lot of value."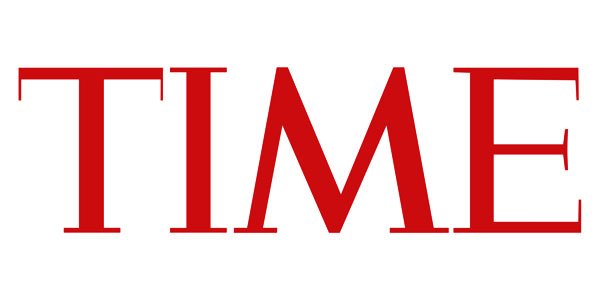 "MsMoney.com is a useful site for financial planning and worth a visit."

Yahoo! Hot Pick Web site Award

USA Today Hot Site Award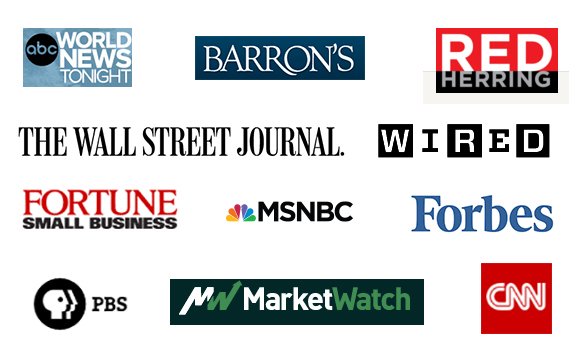 About MsMoney.com Inc.
Mission of MsMoney.com Inc.
The mission of MsMoney.com Inc. is to help educate and empower people about their wealth, career and well-being so they can lead happier and more fulfilling lives. Several incredibly passionate and philanthropic investors funded MsMoney.com Inc. corporation's socially conscious mission with several million dollars.
Personal Finance Education, Content Licensing and Consulting
MsMoney designed and developed the award winning free thousand page website MsMoney.com that teaches people the fundamentals of personal finance, financial health, career building and money-related life skills.
The MsMoney staff provides customized high quality content consulting services to top financial institutions such as Wells Fargo, People's Bank and other websites such as Disney's Family.com, to help them educate their customers about money. Through Wells Fargo, over ten million banking customers have had access to MsMoney's unique educational articles and online seminars on their banking websites.
Well-being Education
MsMoney is currently working with partners to develop products and services related to abundance, health, wellness and happiness. These offerings will be launched under the BNirvana brand name in the summer of 2016.
Entrepreneur Education, Fundraising and Startup Consulting
MsMoney staff consult with startup companies that are seeking angel investment or venture capital funding to fund their high growth technology businesses. They help first time entrepreneurs with startup success strategies and assist in the development of their business plans and investor pitches. MsMoney also provides a free entrepreneur video series which includes advice from self-made business billionnaires and other technology startup gurus. Visit Floripatech.com, StartupGO.co, StartupTV.us for more information.

MsMoney's CEO & Founder – Tiffany Joy Basse
Tiffany Joy Basse is an experienced social entrepreneur who has run businesses that empower women and families to live healthy, happy, peaceful and financially secure lives.
Tiffany and her team of a hundred business professionals, financial experts, writers and programmers built MsMoney.com to become one of the most popular personal finance web sites for women and families. MsMoney.com has over a thousand pages of timeless money, career and life skills content that could fill ten books, as wells as interactive tools, calculators, and seminars that make learning fun. It has had millions of visitors since its launch.
Connect with Tiffany at: linkedin.com/in/tiffanybassbukow
Business Woman, Speaker and Writer
In additional to building the MsMoney.com website, Tiffany used her extensive web design and project management skills to lead her team of twenty Ms.Money experts on a million dollar project to help completely redesign the Wells Fargo web site. Her team also built Wells Fargo an Investing Resource Center and a Financial Basics Corner that was available to their ten million customers. In addition, Tiffany and her team assisted People's Bank, Guardian Insurance and Patelco Credit Union with their customer's financial education needs.
Often called "Ms.Money", because she is a passionate advocate for financial health, Tiffany was a monthly guest money expert for the live TV show Call for Help; broadcast in 40 million households in 70 countries. She was featured in a TV segment on financial tips, called Prescription for Financial Health; broadcast in 250 local news markets and 80 million households. She also appeared on ABC News with Peter Jennings, the PBS News hour with Jim Lehrer, PBS's Digital Think, and on CBS News.
Tiffany was a host for Sony's Redband Radio Money Talk Show for a year. She wrote a monthly column, about teaching people how to thrive in their lives, which was read by two hundred thousand newsletter subscribers and also published by ABC News Online reaching millions more. Her writings on what it takes to succeed and have it all in life were also published in a book.
She has spoken at many of the top Universities, including Stanford University and Haas School of Business at Berkeley, about educational excellence, life planning, balance and financial freedom. Tiffany Joy Basse achieved all of the above in this section by the time she was 33 years old.
Coaching Entrepreneurs Through Astia
Tiffany has used her CEO experience as a foundation to personally mentor and coach innovative women. For the 15 years while on the Advisory Board of Astia, she has been a business coach for women entrepreneurs that are part of a business success organization, Astia, that MsMoney.com also belonged to. Tiffany has helped founders and C level executives with their business plans, marketing, strategic planning, presentation skills, networking, and fundraising. Through Astia, entrepreneurs have raised over $1 billion from venture capitalists and angel investors in addition to honing their business skills and networking connections.
Philanthropy
Philanthropy is an important part of Tiffany's business and personal life. She has been a board member, fundraiser, mentor, and donor for many non-profit organizations that focus on the environment, women, peace, and education. One of her favorite organizations is the Pachamama Alliance.
Community Involvement
Throughout her career, Tiffany has been a member of the FWE: Forum for Women Entrepreneurs, BAWFT: Bay Area Women In Film and Television, FAF: Film Arts Foundation, WIT: Women In Technology, and on the Board of the AWIC Association for Women In Communications. She has also been active with the NAWBO: National Association of Women Business Owners, FWA: Financial Women's Association and on the Advisory Board of Astia.
Tiffany Joy Basse Additional Media



MsMoney.com Inc.
One Embarcadero Center, Suite 500
San Francisco, California, 94111
Phone: 415-800-4090
Email: inquiries @ msmoney.com