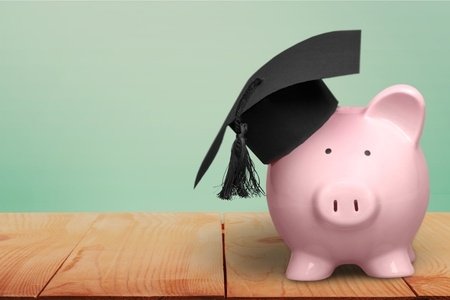 Going Back to School
Have you reached a career roadblock? Is your promotion dependent on an advanced degree or credential? Or are you interested in pursuing a completely new career requiring a specific degree?
Do you know what you want?
"It's important for students to take stock of themselves, to know their skill sets, the kind of environment in which they flourish, what makes them excited, their values and perspective on life, and what purpose they have for seeking an advanced degree," says Marie Mookini, assistant dean and director of M.B.A. admissions at Stanford University in Stanford, Calif.
Self-evaluation is a big prerequisite before going back to school. Any type of school or learning program requires a big commitment on your so you should be prepared to know why you're going.
Are you ready? School demands a significant financial and time commitment. This is why it's important to think about the reason you want to go back to school. Do you have clear career and life goals? Or are you thinking of going back to school because it sounds like a good thing to do?
Graduate school
If you're planning on pursuing a graduate degree, you'll need to prepare for one of the following entrance exams.
Graduate Record Examination (GRE): This test scores verbal, quantitative, and analytical abilities.
Graduate Management Admission Test (GMAT): Most business schools rely heavily on these tests for narrowing the applicant pool. The test scores verbal, mathematical, and analytical writing skills.
Medical College Admission Test (MCAT): Necessary for students entering a medical field, the test is 9 ½ hours long and is only given in April and August of each year.
Law School Admission Test (LSAT): Only those applying to law schools need take it. This test lasts about half a day, and an average score is enough to knock potential law students out of the running for very competitive schools.
Become a part-time student
Going to school part-time is a nice alternative to a full-time class schedule. Many colleges and universities offer part-time degree and certificate programs for those unable to commit to full-time. It will take longer to earn your degree, but you can work and attend school at the same time. Make an appointment to meet with a department head to discuss your options.
Consider distance learning
For anyone trying to balance work, life, and kids, distance learning can be a convenient way to continue your education. Here are a few points to consider before you sign up:
How do you want to learn? You can take correspondence courses, tele-courses, or classes via the Web.
Are you self-motivated? Since you won't have face-to-face interaction with a teacher or fellow students, it can be difficult to stay motivated.
Is the virtual school accredited? If it's not accredited, then your classes won't count toward a degree.
Career workshops
Often a seminar or longer-term training program is all it takes to refresh your skills. Many companies will reimburse or cover the costs of these programs.
Training workshops offer guidance in a variety of fields, including: management, computers, communication, and more.
Certificate or vocational programs are available through community colleges, vocational schools, and university extension programs.
Retraining programs provide specific job skills to help you enter a new career.
Whatever method you choose an investment in your education is an investment in yourself.