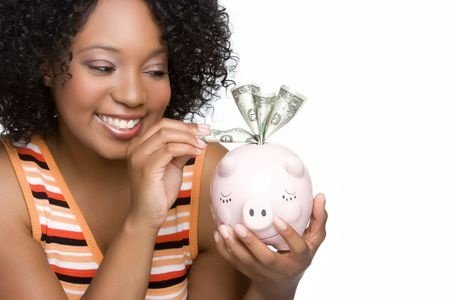 Women & Money
There's never been a better time for women to take control of their financial futures. Even if financial equality has not been achieved, women are more financially successful and independent than ever before. With that success comes more responsibility to organize and manage their financial health.
There are over 11.6 million female-owned businesses in America, employing nearly 9 million people, and generating more than $1.7 trillion in annual revenue.
Women are starting new companies at twice the rate of men, according to the National Foundation for Women Business Owners.
Women tend to be better investors than men. According to a recent study by the National Association of Investment Clubs, women's investment clubs outperformed their male counterparts by a wide margin in 9 out of 12 years.
While more women today are taking charge of their financial future, many leave money management to men or ignore it altogether. As a result, far too many women stay on the sidelines of the money game and never take charge of their financial future.
Why are Women's Financial Needs Different?
At first glance, it may be difficult to believe that women's financial needs are all that different from men's. However, while the general principles of financial planning are universal, women face unique challenges that amount to different financial needs.
Women live longer than men (an average of 7 years) so they need 20% more for retirement.
On average, women earn 25% less than men.
Since women tend to take time off to raise children or take care of parents, (women take off approximately 11 years more from work than men), they save less than men do for retirement.
After earning lower salaries for fewer years, women's social security benefits are about half of men's.
The majority of women had certificates of deposit (CDs) in their retirement savings accounts when a more aggressive investment vehicle was more appropriate.
The Consequences are Serious.
Almost 1 in 4 women are broke within two months of a husband passing away.
Over 75% of all women are eventually widowed at an average age of 56.
53% of women are not covered by a pension compared to only 22% of men.
A staggering 87% of the poverty stricken elderly are women.
The statistics are startling–but it's never too late to start taking control of your financial future.