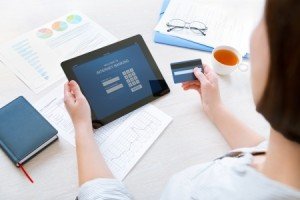 Choose a Card for Your Needs
To say that it's difficult to be an adult and not own a credit card is an understatement. Forget buying an airline ticket or renting a car, and shopping online would forever be a digital dream.
But before jumping on the debt management bandwagon that promises–or threatens–to forever influence your lifestyle, check out which type of card will best suit your needs today.
Why stay with your card when you're being offered lower teaser rates in the mail every day? Call your credit card issuer and request a lower rate. Given the proliferation of competitors in today's market, chances are good your issuer will agree to lower your rate. However, this hardly ever happens if you don't ask.
Secured Cards
A secured card looks just like every other MasterCard and Visa you see on checkout counters and restaurant tip trays, with one distinct difference.
Retail Cards
Flashing that JC Penney card may not be as prestigious as a gold card, but it's the first step to getting you there.
Major Credit Cards
You've finally made it to the big leagues-your own Visa, MasterCard, Discover, or American Express. Just go easy breaking them in.